Every story is different and every client will need a unique way to share it. From websites to social media to mobile apps, we work to make your technology dreams a reality. Our favorite projects are the ones that get to the heart of a business and put their story into the world in a way that reaches the people who need to hear it.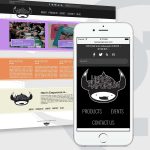 The folks at Hero's Emporium had a dream of opening and running a gaming store in central Indiana. We built a website around their idea of a gathering place for gaming events.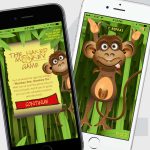 As a third party developer, we helped build a simple game for a local wax and spa business. They wanted a fun game to increase their profile and reward potential customers for playing.
Our favorite animal rescue needed a way to increase exotic animal adoptions. We write content for the website, create social strategy, and manage posts and Live video for their Facebook page.